How to Avoid Bank Overdraft Charges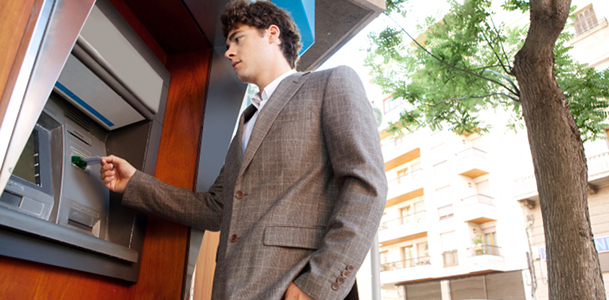 If you are tired of paying bank overdraft fees, which tend to cost around $30 each, you should know there are many ways to avoid this dreaded expense. It is advisable for you to familiarize yourself with these methods particularly if you are living on a tight budget or feel like you can never get out of debt, since overdraft charges can really add up over time. Utilizing the various methods of avoiding these fees is easy and requires a fairly minimal investment of time on your part.
Use Cash When Possible
You can never spend cash you don't have, which makes using cold, hard cash instead of a debit card or checks in as many spending situations as possible an excellent way to solve the issue of bank overdraft fees. Many people get these charges not when they make one large purchase, but rather when they make several smaller ones, since these are hard to keep track of. If you need to make separate transactions for small-ticket items, just withdraw the cash you need for these purchases. Even if you have to pay an ATM fee, you will still be saving money compared to what you would have to pay in overdraft charges.
Carefully Monitor Your Account
Many merchants do not charge your bank account immediately when you use your debit card with them, so at any given time you can actually have pending transactions you may have forgotten about. Also, businesses such as gas stations and restaurants are known for often not charging the full amount right away. Checking your account at least once a day will keep you informed about pending purchases so you don't assume you have more in your account than you really do.
Link Your Checking Account to a Savings Account
As long as you have money in a savings account that is linked to your checking account, you should not have to ever face bank overdraft charges. In addition, you can often link a credit card to your checking account. As long as the interest rate on the card would charge less than an overdraft fee, it may make sense to use this method of avoiding overdraft charges when you do not have a savings account.
Get Rid of Overdraft Protection
Most banks automatically enroll customers in overdraft protection, which prevents a bank from declining a debit card or bouncing a check when funds are unavailable to cover the attempted charge. With this program, the bank instead pays the amount and then charges the customer a fee. The good news is that most banks now allow you to opt out of this. Opting out of the program means you will not be subject to bank overdraft fees, though of course it also means you could bounce a check or have your debit card declined if you do not have sufficient money in your account.
Ask to Have the Fee Waived
Many banks have a policy that allows staff members to occasionally waive overdraft charges for customers. In fact, some banks will waive an overdraft charge once per year for any customer who simply calls and asks for this. You can find out if your bank is one of these by calling it if you incur an overdraft fee and explaining why you think the fee should be removed. There is no guarantee it will be waived, but it is worth a few minutes of your time to try to persuade the bank staff.
If you have recently gotten an overdraft fee, you may not be able to get it removed. However, you can use the aforementioned tips to plan ahead so at least it doesn't happen again. This will allow you to spend your money on more rewarding things than a bank overdraft fee.