You Can Get A Loan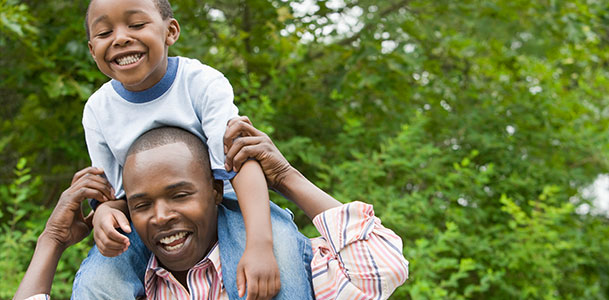 There are many reasons why a personal loan could be right for you. Whether you are looking for some extra cash to plan your perfect vacation or pay for an unexpected car repair after your household finances have been stretched to the limit. Furthermore, medical emergencies, auto mishaps and other unexpected occurrences requiring a considerable outlay of cash always seem to happen when people are tight on money.
In these situations, individuals often find that they have few good options to choose from to solve their financial problems. Increasingly, however, fast Cash USA loans are proving to be an ideal option for people nationwide. Consumers can acquire these loans to help them cover financial shortcomings, and they can get this help more quickly, conveniently and easily than they can assistance from traditional lenders such as banks. Here at cashusa.com, we specialize in connecting people with lenders who offer personal loans.
The APR on a personal loan from our network of lenders can range from 5.99% to 35.99%, with loan durations between 90 days and 60 months.
Representative Example: If you borrow $1500 over a term of 2 years with a representative APR of 7.9%, you will have 24 monthly payments of $67.59, for a total amount payable of $1622.08
What Are Personal Loans?
A personal loan is simply an installment loan, which is repaid over an extended period of time with a set number of scheduled payments. Loan amounts range between $500 to $10,000 depending on the lender and state. Below are a few of the reasons why this is the case:
Fast, convenient loan requests: A loan request can be approved in a matter of minutes.
Cash in hand fast: An approved loan can be electronically deposited into your account in as early as 1 business day.
All credit types accepted: You can submit a loan request for a personal loan with less than perfect credit.
No embarrassment: It can be difficult to admit to family members and friends that your finances are stretched; cash loans allow you to avoid this embarrassment, as they can be acquired safely, securely and discreetly online.
Our goal is simple: to get you the personal loan you need so that you can buy the things you want. To help us achieve this goal, we have made the process of acquiring a personal loan fast and easy from start to finish. The first step is to fill out a brief application here on our website, which can take just a few minutes. As long as you meet the basic borrower eligibility requirements, you can submit your request for a personal loan.
Eligibility Requirements
The requirements that a prospective borrower must meet to be able to request a personal loan are simple and few in number. They include the following:
Be at least 18 years old
Be a U.S. citizen or permanent resident
Earn a steady monthly income of at least $1,000 after taxes
Have a checking account in your name
Be able to provide work and home phone numbers, as well as a valid email address
After you submit your loan request, we search our network for lenders for available loan options.
Convenient Loan Disbursement and Repayment
Once your request for a personal loan has been approved, your lender will ask that you review and sign the agreement so that your loan can be processed. In most cases, your funds can be deposited directly into your bank account via electronic fund transfer in as little as 1 business day.
Loan repayment is just as easy, as your lender, once the due date rolls around, can simply withdraw money electronically from the same account into which they originally deposited your funds. And in case your your loan period ends and money is not in your account to repay the loan, make sure to contact the lender ahead of time so you can inquire about an extension. Many lenders will offer extensions so individuals don't risk damaging their credit because of non-repayment.
Safety and Security
Cashusa.com prides itself on providing consumers with a fast, simple, safe and reliable loan process. We are dedicated to protecting the privacy of individuals who seek out assistance, and those who apply online can feel safe knowing their important information is protected at all times.
There are a lot of lenders who offer personal loans; trust Cash USA to help you find the right personal loan lender.
Note: Loan size, APR, and re-payment term will vary by state and lender.
APR – Representative Range Explanation
APR stands for Annual Percentage Rate which represents the annualized interest rate that you are charged. CashUSA.com is not a lender and is not responsible for funding personal loans but refers consumers to lenders who specialize in personal loans. CashUSA.com does not charge any fees for this service. CashUSA.com is not able to supply you with the exact APR that you will be charged by your lender. APRs can vary based on the information that you supply in your loan request as well as the information that your lender supplies. Your lender will provide you with details on the APR, loan finance charges and other terms when you are redirected to your loan agreement during the loan request process. For help with any CashUSA.com-related services consumers may Contact Us.
Depending on the lender, state, and customers credit worthiness, the APR for a personal loan can range between 5.99% and 35.99%
Personal loan ranges in the CASHUSA.COM lender network range from $1000 to $10,000
Nonpayment Ramifications and Other Things to Consider
CashUSA.com only works with personal loan lenders who give customers detailed information on terms and conditions prior to their acceptance of the loan offer. It is recommended that you closely review the terms of any loan offer presented to you. For more details about the aforementioned considerations see our Lending Policy and Rates & Fees sections.
Example 1: If you borrow $5000 over a term of 3 years with a representative APR of 18.9%, it will cost you $179.35 per month, with a total amount payable of $6456.68.
Example 2: If you borrow $8000 over a term of 1 year with a representative APR of 24.9%, you will be responsible for 12 monthly payments of $750.46, and a total amount payable of $9005.48
Example 3: If you borrow $1500 over a term of 2 years with a representative APR of 7.9%, you will have 24 monthly payments of $67.59, for a total amount payable of $1622.08
If you are approved for a loan, your lender will present you with the exact fees and interest rate of your loan prior to your formally accepting their offer. CashUSA.com is not a lender and cannot predict the exact fees and interest that will be attached to the loan offer presented to you. You are not under any obligation whatsoever to accept the terms that the lender presents to you.
When you accept the terms and conditions for a particular loan offer, you are agreeing to pay back the loan principal and finance charges in the amount of time specified in the documents that your lender supplies. Additional charges or fees may apply in the event that you are not able to repay your loan in full or make a late payment. CashUSA.com cannot predict the amount of the charges or fees that you will incur as a result of partial payment, late payment or nonpayment. CashUSA.com has no control over knowledge of the loan details between you and your lender. Please refer to the partial payment, late payment and nonpayment policies detailed in the loan documents that your lender provides you with. CashUSA.com does make an effort to work only with reputable lenders who are committed to pursuing collections of past-due accounts in a reasonable and fair manner.
CashUSA.com does a soft credit inquiry on all potential borrowers; this type of inquiry does not show up on an individuals credit file as a standard inquiry. Some members of the CashUSA.com lender network may choose to conduct a nontraditional credit check in order to determine your eligibility for a loan. Lenders will more than likely conduct a credit inquiry with any of the three major credit reporting agencies (Transunion, Experian and Equifax). Ultimately, your credit score may be affected by the actions of a particular lender. If you do not repay your loan on time your lender may report this delinquency to one or more credit reporting agencies, which could have a negative impact on your credit score. CashUSA.com encourages consumers with credit problems to consult a Credit Counseling company.
CashUSA.com is not a lender and does not engage in debt collection practices. Your lender will disclose their collection practices to you in their loan documents. If you are not sure of the collection practices used by a specific lender we recommend that you discuss this issue with the lender directly. CashUSA.com makes reasonable efforts to only work with established, reputable lenders who pursue collections of past-due accounts in a fair manner.
Loan renewal policies are largely governed by state regulatory laws. Loan renewal options will be presented to you by your lender prior to your acceptance of their loan offer. Please be sure to carefully read the renewal policy presented to you before you sign the loan documents.