How to Fix Your Credit Score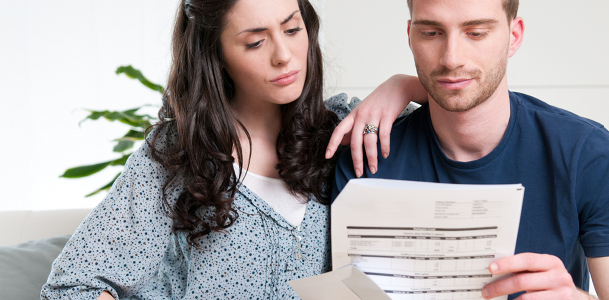 If you have poor credit and want to improve your credit score, know that it will take time but it is possible to do so. You can complete this task on your own, or you can hire a company to help. Learn here the basics of both approaches if you are looking to end up with a credit score that opens doors for you rather than closes them.
Make Sure Your Credit Report Is Accurate
The first thing to do is check your credit report. It is critical that you do this somewhat regularly, and thankfully you can get one free credit report a year when you use annualcreditreport.com. That site is required by the federal government to provide you with your credit report so you can find out what's hurting your credit, as well as check the document for accuracy.
According to the Federal Trade Commission, if you do find a mistake on your credit report, you should send a letter to each credit reporting agency to explain what's wrong with the document. Include supporting documentation to speed up the investigation so that the inaccurate information can quickly be corrected.
Improve Your Credit Score on Your Own
Once you know your credit report is accurate, you can work on improving it on your own. This requires a few steps, some of which may be easier for you than others. For example, if you do not yet have a credit card, apply for one. Credit cards for department stores and gas stations are usually easy to get when you have very little credit history, so you might want to start there.
If you already have credit cards and carry a balance on them, you should try to pay this down. For many people, it is not possible to pay off all credit cards at once, and if you're in this boat you should start with the card with the highest interest rate. It is also advisable to start paying off the card with the balance that is closest to the credit limit, since doing so can reduce your debt-to-credit ratio.
Get Credit Score Help
If you have already tried fixing your credit score on your own to no avail, you may be able to increase your score and reduce debt with the help of professionals. There are companies that can negotiate with creditors to get rid of some of your debt, which can help you pay it off faster, thus helping your credit score.
You can also utilize the services of a company that specializes in debt consolidation, which will allow you to put all your debt into one large loan and then use the money from the loan to pay off that debt. You may see an increase in your credit score upon taking this route, since it will result in you having less debt to your name.
Be wary if you encounter companies that guarantee they can improve your credit score, especially if they request payment of any kind upfront. These companies are usually scams and will only take your money without helping your score at all.
Mainly because of the existence of debt assistance scams, you are encouraged to first try improving your score on your own, especially since if you do so, it should work over time. However, if you simply have too much debt to pay off right now, then you should certainly look into options like consolidation and debt settlement. Just make sure you choose a reputable company that has good reviews from customers.