How to Get Free Credit Card Rewards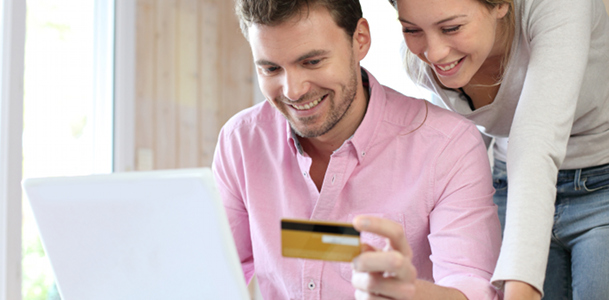 If you are one of the countless people who uses credit cards on a regular basis, you might be intrigued about the idea of collecting credit card rewards. These rewards allow you to save money or earn points every time you use your card. If you earn points, you can exchange them for goods and services, which act as rewards for using that particular credit card. There are a number of different credit card reward programs available, so it is a good idea to look through the various options before making a choice.
Cash Back
One of the most popular reward programs offers those who use a particular card some cash incentives. Under this plan, the more you use your credit card, the more cash you will receive at the end of the month. To sign up for this type of reward program, you should contact your credit card company and see what they have available. Keep in mind that most credit card companies only offer cash-back incentives to those with a good credit rating.
Points
Many people prefer to collect points over receiving cash back, since it is faster to accumulate these points and then exchange them for goods and services. There are many different schemes from which to choose, so it behooves you to do your research and select a program that aligns with your individual interests.
For example, if you enjoy shopping at a particular retailer, it is a good idea to sign up for a credit card that offers gift cards for use with that retailer. Also, many credit cards offer airline miles. These miles are available through individual airlines or for air travel in general, depending on your preferences. You can sometimes apply for these credit cards through an airline's website, and the cards usually come with some bonus miles to start your count.
Fees
Before signing up for a credit card that offers rewards, you should look into the fees that the card issuer charges. Sometimes an issuer will charge you a fee for using a reward card. This is because it needs to recoup some of the money that is going out to the consumers. If you have no interest in paying an annual fee, you should keep looking for a different rewards card.
You should also consider the interest rate that is being charged by a credit card company. If a company offers rewards but also charges you a higher interest rate, it might not be worth it for you in the end. This is especially true if you tend to carry a balance, since your interest charges would likely outweigh any rewards that you would receive.
Applying
Once you have considered the various types of reward credit cards available, you can make a final decision on which card you want to go with. Keep in mind that all of the major credit card companies offer reward cards. As long as you have a good credit rating, you have an excellent chance of getting a card that suits your lifestyle and receiving the rewards that go along with it.