How to Use a Credit Card Responsibly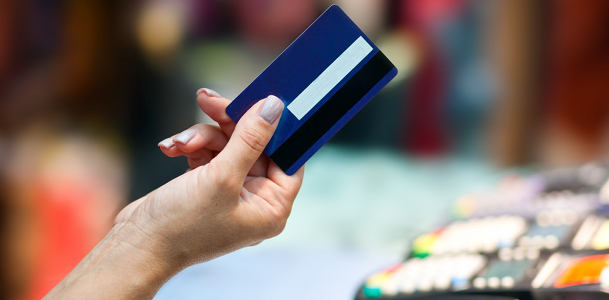 Credit cards tend to scare some people because they can cause a lot of trouble in the long run when they are not used correctly. However, when you use your credit card responsibly, you will reap the rewards over the long term. This is why it is a good idea for you to learn how to use your card the right way.
Pay Off Your Balance Every Month
You need to use your credit card at least occasionally if you want to show creditors you are responsible. However, racking up big debt and not paying it off will not only look bad to creditors, but also cost you a lot of money. This is why you should pay off all or at least most of the card balance every month. That way, you will not pay much, if anything, in interest. Just be sure not to charge more than you can pay monthly, since this will quickly put you into debt.
Make Your Card Hard to Access
If you have found that you have a habit of making impulse purchases, you should make it difficult to use your credit card. You can leave it at home when you are about to embark on a big shopping trip. If you are worried about needing it for emergencies, you may want to put the card in a safe place where a family member or friend has access to it.
If, for example, while you're out you suddenly need your card to make an unexpected purchase — say, a tire for your car that has just gotten a flat — you can always call your family member or friend to bring the card to you. This will ensure you do not use it for an unnecessary item, since you are unlikely to go to the trouble of asking someone to bring it to you to buy such a thing. If you do not have someone who can help you this way, then you can at least keep the card in your car, or put a small sleeve on it and stick it in the back of your wallet to make it harder to grab.
Don't Miss Payments
There may be times you cannot pay off the full balance on the card. When this happens, you should at least pay the minimum. If you cannot even afford this, you should contact your creditor to explain that you cannot pay that month. You might find that your creditor is understanding and will waive any late fees, though of course the interest will continue to build when you do not pay the balance off. Contacting your creditor may also prevent a late payment from being reported on your credit report, which can keep your credit score from being reduced.
Whether you recently got your first credit card or have been using several cards for years, you can benefit from the aforementioned tips. Even if you are already in debt, it is not too late to start using your credit card right. Employing these principles will help you avoid having to pay interest or late fees for years. Then you can finally enjoy what using a credit card properly can do for your credit rating.