How to Use Electronic Bill Pay and Why It Makes Sense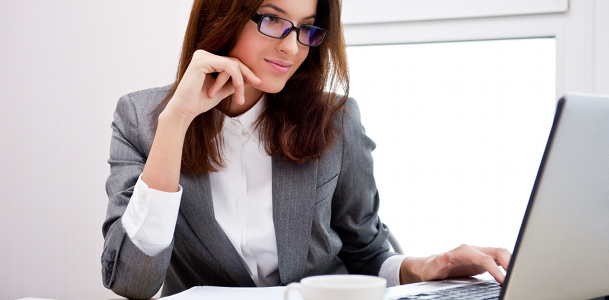 Are you writing out checks or making phone calls each month to pay all of your bills? Did you know that most banks and credit unions now offer you a way to log into your account through their website and pay all of your bills directly through that site?
"Electronic bill pay" is the term for paying your bills online. If you aren't yet using this service, there are several reasons to start doing so immediately.
Electronic Bill Pay Is Safe and Secure
Identity theft is a growing danger to everyone, and sending a check through the mail to pay a bill gives thieves a potential way to get access to not only your name and address, but your bank account number as well. Electronic bill pay transfers money through encrypted data straight from your bank account to the biller. That makes paying bills far safer for you.
It's Faster
Electronic bill pay is exactly as the name implies: electronic. Your bill is paid through a data communication between your bank's computers and the biller's computers, and your account is automatically debited an amount equal to the bill paid. This makes electronic bill pay much faster than sending a payment through the mail, usually taking only one to two days. That speed helps you never miss a due date again.
It Offers Convenient Scheduling
You can schedule an electronic bill payment to occur on any day you want during the month. So, if you need to make one bill payment after you get your first paycheck of the month and another one after your second paycheck, you can schedule that easily. Also, by scheduling your payments each month, you guarantee that you will never forget to pay a bill again. It's automatic and a weight off your mind.
It Offers Automatic Records
Electronic bill pay works through your own bank account. Every time there is an electronic payment, your account records it. Most banks and credit unions keep those electronic records in your account for a full year, so if there is ever a dispute with a bill, you can simply log into the account and prove the bill was paid.
It's Green and Environmentally Sound
Every time a company sends you a bill and you send it back with a check, this creates a waste of paper, as you've got two envelopes, the bill (often consisting of several pages), the check and extra pieces of paper that are advertisements incorporated in this process. Moving to electronic bill pay removes all of that paper in one act. Your bill will come to you electronically as an email. Your payment will be sent electronically. There is a transfer of data, not of paper. Electronic bill pay is a great option, then, for people who are concerned about the environment and want to lower their carbon footprint.
It's Free
Most banks and credit unions do not charge you anything for using electronic bill pay. You can sign up for the service for free.
With all the aforementioned reasons to start using electronic bill pay, you might want to seriously consider signing up for this service. If you choose to go this route, the next step is simple: all you have to do is contact your financial institution and tell them what you want to do, and they'll take it from there.