Is a Cash Loan Right For You?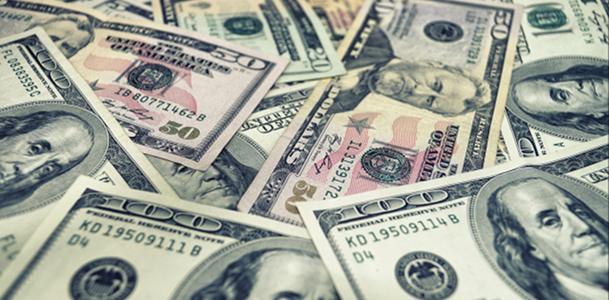 If you are struggling to make ends meet and experiencing persistent financial difficulties as of late, a cash loan from one of the skilled lenders affiliated with CashUSA.com could be a viable option for you, helping to tide you over until your next payday.
Over the years, millions of people across the United States have turned to cash loans for help when an unexpected bill arrives in the mail or life brings on a sudden financial challenge, such as major automotive repairs that are immediately needed or urgently required home repairs. These loans, which are available in amounts ranging from $100 to $1,000, provide useful emergency money between paychecks to individuals regardless of their credit history.
Getting Started
The cash loan process is fast, simple, convenient and hassle-free, and you will generally receive a decision very quickly. To get the process started, all you have to do is complete a brief online application here on our site and then click the "Submit" button. It's that easy!
As part of the application, you will be required to provide a few basic details about yourself, such as your full legal name, Social Security number, home address, work and home telephone numbers, and information regarding your monthly income. It should only take a few minutes for you to fill out the form. After you submit it, it will most likely take only a few more minutes for our lenders to make a decision, and then, if approved, you will be redirected online to a lender who has an offer to present to you.
Eligibility Requirements
To qualify for a cash loan, you must meet the basic minimum eligibility requirements. That means you need to be at least 18 years old, be either a U.S. citizen or legal resident, earn a monthly income of at least $1,000 after taxes, and have a checking account in your name.
Because the lenders in the CashUSA.com network all understand that past financial difficulties should not stand in the way of you receiving needed funds today, you can qualify for a cash loan even if you have poor credit or no credit at all. As long as you have a steady current income and earn enough money to be able to repay your cash loan without difficulty, you can get emergency money quickly.
Acquiring the Loan
Once you've been connected to local online lenders with offers to present to you, it will be entirely up to you whether or not to accept one of those offers – there is never any obligation on your part whatsoever. If you do opt to take an offer, however, then you'll simply need to affix your e-signature to the lender's contract and wait for your money. And mind you, you won't be waiting long: In all cases, borrowers receive their loan funds – which are deposited directly into their checking account – within one business day of the time they accept an offer.
Repayment
As part of your loan terms, your lender will explain when your loan repayment is due and make arrangements to automatically withdraw the money from your checking account on the due date. If you need additional time to repay your loan, the lender may be able to extend that date. For this to happen, you need to simply contact your lender before your due date and request a payment extension. There is a fee attached, but requesting additional time may be the best option if you simply cannot repay the loan on time.
Don't let an unexpected bill go unpaid or urgent emergency expense go unhandled. Not only could doing so hurt your credit score and/or end up costing you in fees and penalties, but it might end up leading to severe life-impacting problems of a non-financial nature, depending on the type of emergency you may be dealing with. Instead, get a quick cash loan. You'll receive emergency cash fast and be able to prevent a larger financial crisis without ever having to leave your home. Sign up today and stay in control of your finances.