Is Debt Settlement Right for You?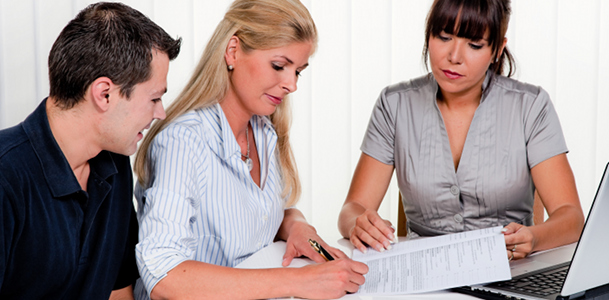 If high interest charges and old debt are piling up at your front doorstep and you cannot budget a way to financial freedom, consider debt settlement as an answer to your problems. Debt settlement, which is also known as credit settlement or debt negotiation, is a legal process in which a debtor – often, but not always, with the help of a credit counselor – can reach a legal agreement with a creditor to settle their debt for a lesser amount.
With debt settlement, depending on the age of the credit account and the debtor's financial ability, past-due and delinquent debt can be reduced by more than half. However, according to the Federal Trade Commission, debt settlement is not without serious risks. Know the pros and cons of debt settlement before you enter a debt settlement program or sign on the dotted line.
Pros
Debt settlement offers relief to consumers struggling to make ends meet amid high debt. One of the biggest pros of debt settlement is negotiation power. When a consumer is unable to repay a large debt for several months or years, the creditor rightfully assumes that the consumer will not repay the debt as agreed in the future. Rather than reduce the debt to zero balance on the books or file a lawsuit in court – which requires enormous red tape and, oftentimes, multiple court appearances – many creditors will accept a lesser amount.
This willingness to accept a lesser amount provides consumers with a way out of debt. It also allows the consumer to negotiate a figure that is more in line with their current financial standing. A consumer facing a $5,000 debt, for example, may be able to negotiate a one-time settlement of $3,000 to close the account.
Cons
The results of debt settlement can differ greatly due to the complexity and variations inherent in any debt management program. The biggest con or risk to debt settlement is the long-term negative impact it can have on a consumer's credit report. Not only can a debt settlement arrangement cause a consumer's credit score to plummet, but it can also result in serious credit problems for the person years down the road.
After debt settlement, consumers oftentimes struggle to get credit from new creditors. And if an individual is allowed to open a new line of credit, they may face high interest rates and be only eligible for lines of credit that require high application fees and annual membership fees.
Debt Settlement Firms
The Federal Trade Commission warns consumers to research debt settlement firms as diligently as possible before choosing to enter a debt settlement program. Not all debt settlement firms are the same, so read the fine print and steer clear of firms that make outrageous claims. For instance, if a debt settlement firm claims it can reduce your debt by 70 to 90 percent guaranteed, the likelihood is that the firm is making promises it cannot realistically keep. Also, keep in mind that not all debt management firms operate as nonprofit organizations and many charge a fee. Inquire about all fees before signing a contract or entering a debt management program.