Online vs. Traditional Banking: The Pros and Cons of Each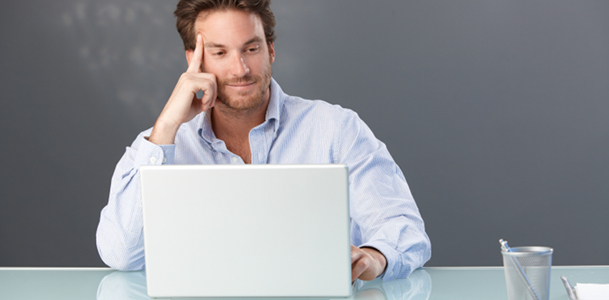 If you are not sure if you should be banking online or simply going the traditional route of physically visiting a brick-and-mortar bank, you should learn the pros and cons of each. Of course, you can always choose to use a bank that offers both local branches and online banking, but then you may be missing out on the advantages of using a bank that is solely online. This is why you should pay attention to the details of the options you have.
Accessibility
When you bank online, you do not have to worry about business hours. You should be able to access your account at any time, which means you can pay bills, transfer funds and check your balance whenever you want. Banks that are exclusively online offer this ability, as do most traditional banks that also offer online access. If you choose a traditional bank that does not offer online banking, you will be missing out on the extreme convenience this service offers.
Security
On the other hand, many traditional banks are known for being more secure than online banks. This is because there is often more fraud protection and insurance when banking with a traditional financial institution, so if your money is stolen from your account, you can usually get it back. This may be harder or even impossible with online banks, which sometimes are not FDIC-insured. Also, hackers tend to target online banking websites, which means your private information may be stolen if you are not careful to choose a secure bank.
Customer Service
If you like a personal touch when you are banking, you might prefer a traditional bank to an online experience. When you bank online, you cannot talk to anyone in person. You can call customer service to get the help you need, but this is not always acceptable for people who like to get to know their bankers. Therefore, if you are looking for a friendly bank you can go to, you need a traditional financial institution.
Interest Rates
In many cases, a bank that only exists online will offer you lower interest rates on loans and higher rates on interest-bearing accounts. This is because an online bank has very little overhead compared to a traditional bank, as it does not have all the expenses that come with having a building and employees working there full time. The result usually is that the savings are passed on to you. Of course, you can compare rates before you decide whether to use online banking or a regular bank if this is an important detail.
You can try both using a traditional bank and using an exclusively online service if you want to see the pros and cons of each upfront. You can also just use a traditional bank that also offers online capabilities, allowing you to manage your account online and go to a brick-and-mortar bank branch when you need to. This way, you can likely get the best of both worlds when banking.